4 OF THESE 5 SHAQ FAILS ARE TRUTH. CAN YOU SPOT THE FAKE?
By Grant Helton
0 comments
One of our favorite people in the game and the world is the baseketball legend, Shaq.
Luckly for all of us Shaq hasn't stopped giving to the world after his retirment from Basketball. Four out of our five Shaq fails are true, can you spot the fake?
1. THAT TIME, YESTERDAY, WHEN HE DJ'ED ON 'INSIDE THE NBA' AND PLAYED A SONG WITH THE N-WORD IN IT TO A CROWD OF MOSTLY WHITE SPORT FANS.
2. THAT TIME, IN THE 90'S, WHEN HE RELEASED SHAQ FU ONTO US GAME NERDS.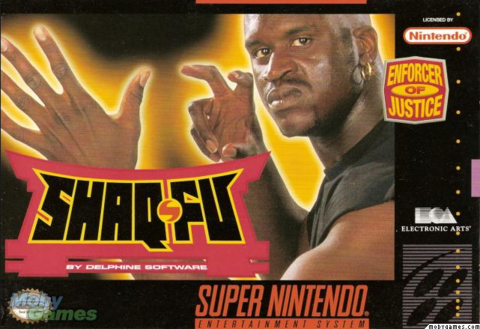 Hey nice for the time earing, Mr. O'Neal
3. THAT TIME, IN 2013, WHEN HE FELL ON SET AND ALL HIS FRIENDS LAUGHED AT HIM.
4. THAT TIME, IN 2014, WHEN HE FINALLY BEAT UP CHARLES BARKLEY.
5. THAT TIME, IN MAKE-BELIEVE, WHEN HE FORGOT THE WORDS TO TINY DANCER.
Share this