BACK FROM THE DEPTHS OF HELL OR DEALING WITH MANUFACTURERS.
By Grant Helton
0 comments
Question: Have we been ignoring this blog?
Answer: Yes.
Follow up Question: Why?
Answer: Well we've been busy getting the game to our manufacture after successfully hitting 130% of of our Kickstarter goal.
This week we will be sending an update to our backers regarding selected content, advanced rules, and the limited addion art print available to our backers and as an add on through our pre-order site.
For now here are some drawings of Damien's in progress work titled simply; "Jaba Feeding Cats To An Atm"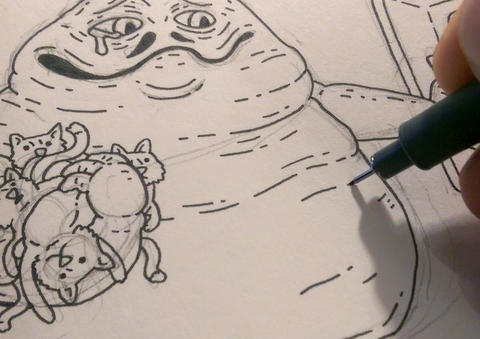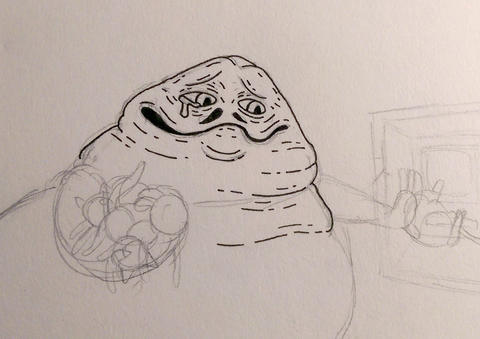 Cheers,
GHC Crew
Share this